IMEC Needs Your Help!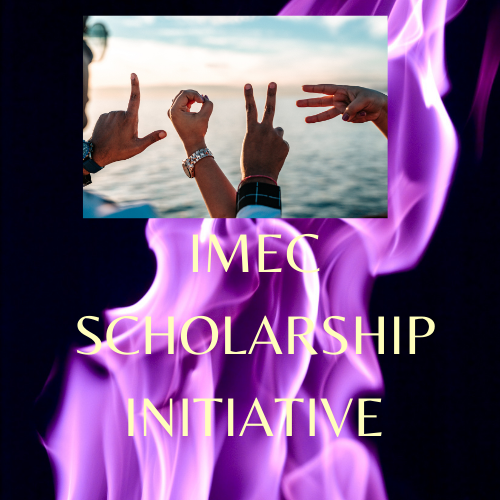 Please copy and send this information to someone for whom a scholarship might be of use or to someone who knows such a person.

The Board of IMEC (Interim Ministries in the Episcopal Church) is pleased to announce a scholarship opportunity for colleagues who are People of Color to attend the Virtual 2021 Interim Ministry Network Virtual Annual Conference.
The IMN Annual Conference is the best opportunity for networking, continuing education, and building supporting relationships as an ecumenical and interfaith community of intentional interim clergy. IMEC is the professional association of Episcopal priests and laity who are committed to intentional interim ministry in service of congregations in leadership transition.

Eligibility: Be an Episcopal priest who is a Person of Color
Be serving in an interim position or is in their own transition having completed an interim appointment and seeking their next interim appointment.
Be an IMN member or willing to join to access the conference.
OR
Completed an IMN training course toward certification as an Intentional Interim within the last two years.
Be an IMN member or willing to join to access the conference.
The scholarship covers the conference fee balance after the candidate commits by paying the $50 registration fee deposit. This year, conference presentations will be available after the conference to accommodate scheduling. This is a non-competitive scholarship. We will fund as many qualified applicants as resources allow and have set aside IMEC resources to do so.

How to apply: Send an e-mail of interest to The Rev, Dr, William Carl Thomas, President IMEC with the following information:
Name
Address
Diocese
AND
Parish serving or last parish served
Position
OR
When and where you attended IMN training

What happens next: Once your expedited Virtual 2021 IMN Annual Conference scholarship application has been approved, two things happen, in parallel. IMEC will send your information to IMN so they know to expect your registration. You will go to the Virtual 2021 IMN Conference registration page and register, submitting with a $50.00 deposit and IMN membership, if needed. IMN will provide you and IMEC with a confirmation of registration and invoice for the balance. IMEC will send payment to IMN directly.
For more information or questions, please contact Bill Thomas at 252-876-6841.

How to support this project:
Forward this announcement to any colleagues who might qualify or to Transition Officers and bishops who might know someone.
Contribute to the scholarship fund, through the IMEC Donations button on our website.