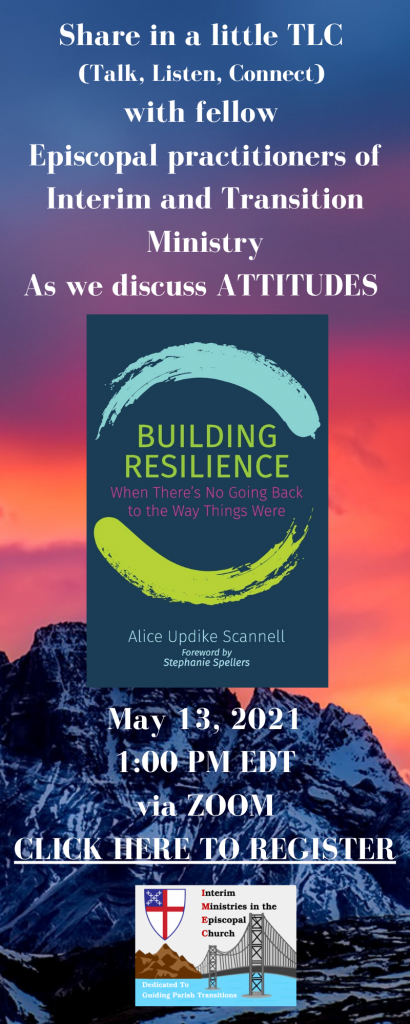 You are invited to share
in a little TLC
(Talk, Listen, Connect)
with fellow
Episcopal practitioners
of Interim and Transition Ministry.
We'll gather for an hour or so on the second Thursday of the month on May 13th at 1:00 pm EDT via zoom for the second of three monthly conversations. 
Our discussion will be framed by a book you need not purchase entitled Building Resilience: When There's No Going Back to the Way Things Were by Alice Updike Scannell. 
Our focus is Attitudes as expressed in chapters 2,3,4,5, and 7.
IMEC members Molly Dale Smith and Bill Thomas serve as facilitators. 
Please register (no charge) at TLCregistration. 
Click here to contact Bill (who also serves as IMEC Vice-President) to answer any questions you may have about our TLC and IMEC.