General Membership Meeting
via Zoom
November 3, 2021
4:30 pm EDT
A general meeting of all who are part of IMEC or seek to learn more will occur at 4:30 pm on Wednesday, November 3rd during the time set aside for denominational meetings during the 2021 IMN Annual Conference. You can join this meeting via zoom.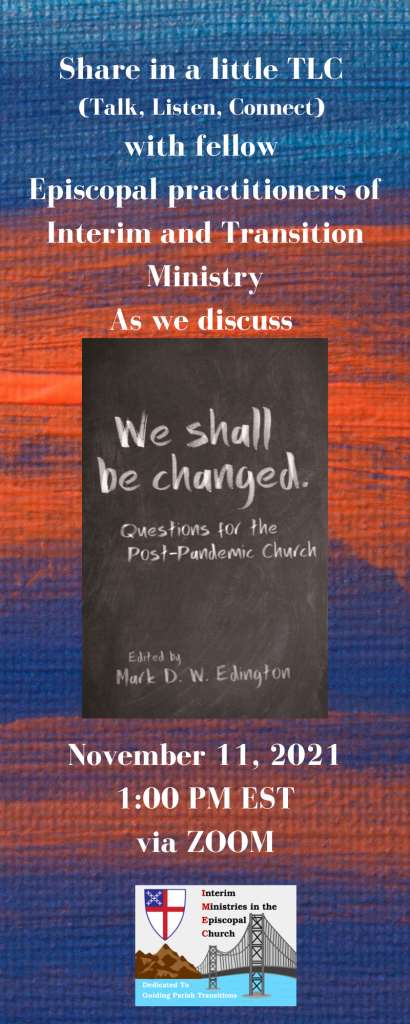 TLC: Talk, Listen Connect:
Next Session – November 11, 2021
We Shall Be Changed: Conversations for Leaders in the Post Pandemic Church
IMEC is offering five opportunities for conversation using the book We Shall Be Changed: Questions For the Post Pandemic Church edited by Mark D.W. Edington. Attached is a short excerpt in PDF prepared by Church Publishing.
As Edington points out in his introduction, two viruses changed life in the past year and a half. The deadly COVID 19 respiratory virus resulted in untold death, fear and isolation. The virus of racism became front page news when George Floyd said "I can't breathe. " Edington describes these events as "two simultaneous pandemics linked by the deprivation of breath." (p. xi)